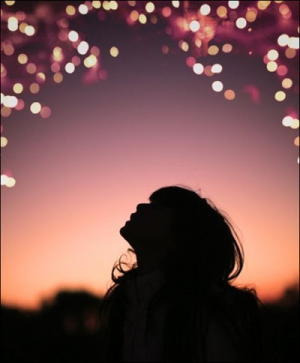 Darkness cannot drive out darkness; only light can do that. Hate cannot drive out hate; only love can do that.
Martin Luther King, Jr
Heartbreaks are hard, especially when you are in the eleventh standard trying to cope with academics and being unpopular in class. Back then falling in "love" (read: having a boyfriend) was like the most "in" thing on this earth. But sadly, for me it has been one of those pain staking experiences which has altered the course of my life, forever. Now when I think about it, I feel foolish but then again it got me one step closer to finally experience 'that thing called love'.
Today Love is so much more than a feeling,an emotion. Its about experiences. Its about togetherness and sharing. It is in fighting for a bowl of maggi at midnight.It is in staring at some random guy and without him making him realize that you are nuts about him. Love is about helping a blind person cross the street or even feeding a stray dog. Precisely Love for me is platonic and philosophical. It is something which makes me think of incidents, events which might not have bothered me otherwise.
When I see people 'dating' (I hate this word bdw) I wonder what kind of relationship I would possibly be considering the fact that I am possibly the laziest and sleepiest creature around. I know it is a silly thing to ponder about in this supposedly pragmatic world where nobody has time for anybody. So before I become a veteran journalist (who does not believe in advertorials :/) here it is a tiny weenie dedication to the person I will meet sometime in the future and fall madly in Love with.
"To whomever it may concern"
Dear Someone,
I hope I meet you when you are looking resplendent in a black and white tuxedo. (Okay! You don't have to wear a tuxedo but please don't wear anything orange or some combination like red and blue/ yellow and green.) I ramble a lot but I know when I will meet you (even for the first time) I will be silent and will barely look into your eyes. For one crazy moment I might look at you so please don't anything remotely disgusting (like digging your nose for e.g.) because I might throw up on you even before you realize.
Even if I start speaking, I will talk crap so please bear with me. If I cry (emotions you see), don't offer me a tissue (:/) instead try and be a little more supportive and kind because that will help you understand me better. If you are taking me out somewhere, we should go to someplace where we can talk to our hearts content and if it is a restaurant; the waiters need to be well behaved! (Just kidding, we can go to a dhaba for all I care till I get to spend my time with you.) We need not be spick and span because it will be our imperfection which would make us so special.
If you feel that there is something about me which you are unable to cope up with, don't go and complain to your Momma! Come and approach me directly (I am not your boss for Christ's sake.) As an adult I feel rather naïve, writing a thing like this but I know someday we will read this over chai and samosa (although they are not my favourite snacks) and have a hearty laugh (: D) about it.
Since we haven't met, let me tell you something. I often find myself staring at the stars wondering whether you are in your terrace doing the same thing. When the wind blows across my face, I feel as if that same wind blows past you too. When my umbrella decides to misbehave during heavy rains, I wonder if even you are walking down the street, all drenched with a broken umbrella in one hand. Like I said, I tend to romanticize things a lot, but when it comes to you, I find it rather difficult to explain 'logically' what I experience.
Anyway, I don't care if I meet you tomorrow or at the age of 80 because it is Love we are talking about here! A simple word with complex dimensions. So it hardly matters. Right?
I am too bad at making dramatic endings (: )). So let me keep it lucid and short. You don't need to cook for me, gift me flowers (what a waste of money, you can get me a book though : P) etc to make me feel wanted. Just be by my side, trust me your presence is enough to compensate for the every tangible thing in this world. If you like someone else (It is okay, baba!) let me know because your happiness would be everything for me. OK cliche alert. I must end this now before you die of boredom eh? So here it is:
"I choose to love you in silence, for in silence I receive no rejection. I choose to love you in loneliness, for there no one owns you but me. I choose to hold you in my dreams, for in my dreams you have no end. That is what you are to me; in all honesty, it's hard to believe that I will never love somebody the same way I loved you!"
Yours truly,
Me